Pest Control:
Bed Bug Removal & Heat Treatment
Thermal remediation (heat treatment) is performed by heating the entire interior of a home or structure to a temperature of 135 – 145 degrees Fahrenheit (causing no damage to the home) from a bed bug exterminator for a specified period of time. This is accomplished by placing industrial heaters outside the building forcing heated air through duct-work placed within the home which is then circulated with high velocity fans to reach every nook & cranny.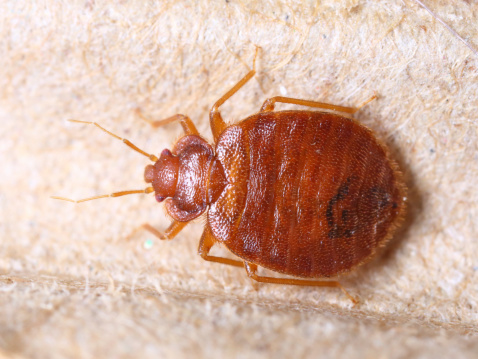 Why Heat Treatment Is Better
One heat treatment is all it takes to kill all stages of Bed Bugs form egg to adult – pesticide applications require multiple visits.
Thermal remediation is a green, environmentally friendly treatment as no pesticides are applied, no toxic fumes and no residue – traditional treatments require pesticides be applied to mattresses, box springs, bed frames and all other cracks & crevices in bedrooms and infested areas.
There is limited preparation required as heat will penetrate clutter, clothing and furniture – pesticide treatments require extensive prep and laundering. Moreover, chemicals will not penetrate all areas that heat will.
After a heat treatment the bed bugs and eggs are dead – this is not the case with a pesticide treatment.
Heat treatment is the perfect application for heavy infestations, sensitive areas and anyone wishing to keep pesticides out of their home.
For more information on Thermal Remediation or to book an appointment, please call our office between 9 am & 9 pm 7 days a week – 705-656-2168