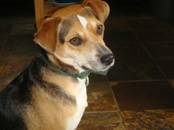 You've heard of Bomb Sniffing Dogs and Drug Sniffing Dogs. Now, man's best friend is the latest weapon in the war on Bed Bugs. Kawartha Pest Control welcomes Foxy, the Bed Bug sniffing dog to our team.
Foxy has become one of our most powerful and trusted tools in bed bug detection. Foxy was trained at the Florida Canine Academy, the top school of its kind. She has more than 800 hours of training in scent detection for bed bugs and has logged many hours of successful work since graduating and joining our team.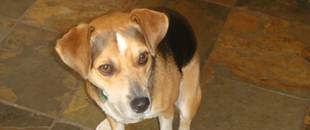 Foxys' nose is cutting edge technology and can lead her handler Joanna – a certified bed bug dog handler – to anything from a single bed bug or egg to major infestations. The biggest benefit to using Foxy for inspection services is that her nose can pin point infestations with 98% accuracy where humans can only lead to and pin point infestations with approximately 30% accuracy. Not only is her accuracy impeccable but in a matter of minutes can provide the vital information that we need to know to quickly and effectively resolve your problem.
In an effort to provide you with the best possible service, Kawartha Pest Control leaps ahead of the competition by acquiring the most effective inspection tool in our industry today, Foxy – the Bed Bug scent detection dog.